Do You Require Beer Gas, Carbon Dioxide, Nitrogen, Propane or Oxygen?
Micro Bulk CO2
This is the process of delivering Co2 in one of our bulk trucks to a storage tank at a customers site. There are various sizes of bulk storage tanks available starting with 300lbs ranging up to a 6000 lbs storage tank. There are numerous uses where a Micro Bulk system would offer advantages for this type of supply mode, here are just a few: Micro Breweries, Commercial Swimming Pools for PH balance, Bars and Restaurants, Food Packaging, Greenhouses for plant growth and Metal Fabrication. These are just a few examples where customers realized the advantages of using bulk supply over the traditional cylinder supply.
Here are some advantages for considering a micro bulk system:
Safety – We install a single semi permanent storage tank that is secured. No need for multiple single cylinders that have to be rolled across slippery kitchen floors or that may become a fall hazard in production areas.
Convenience – The bulk tank can be located in a low traffic area and the supply lines can be run to the use point. No need to handle or manage cylinder inventories with a bulk tank it's a single source that can be set up to be filled on a regular schedule. Customer's often comment that its piece of mind to not have to rely on staff to switch empty cylinders to full cylinders, with a bulk system the supply is always there.
Cost – When using individual cylinders in most cases these tanks are sent back to the supplier with residual gas in them. This translates to returning cylinders with money in them but its widely overlooked. Its also the cost of being out of gas when staff haven't properly managed inventory of full and empty cylinders.
Please contact our office to see if bulk co2 is the right fit for your company or application?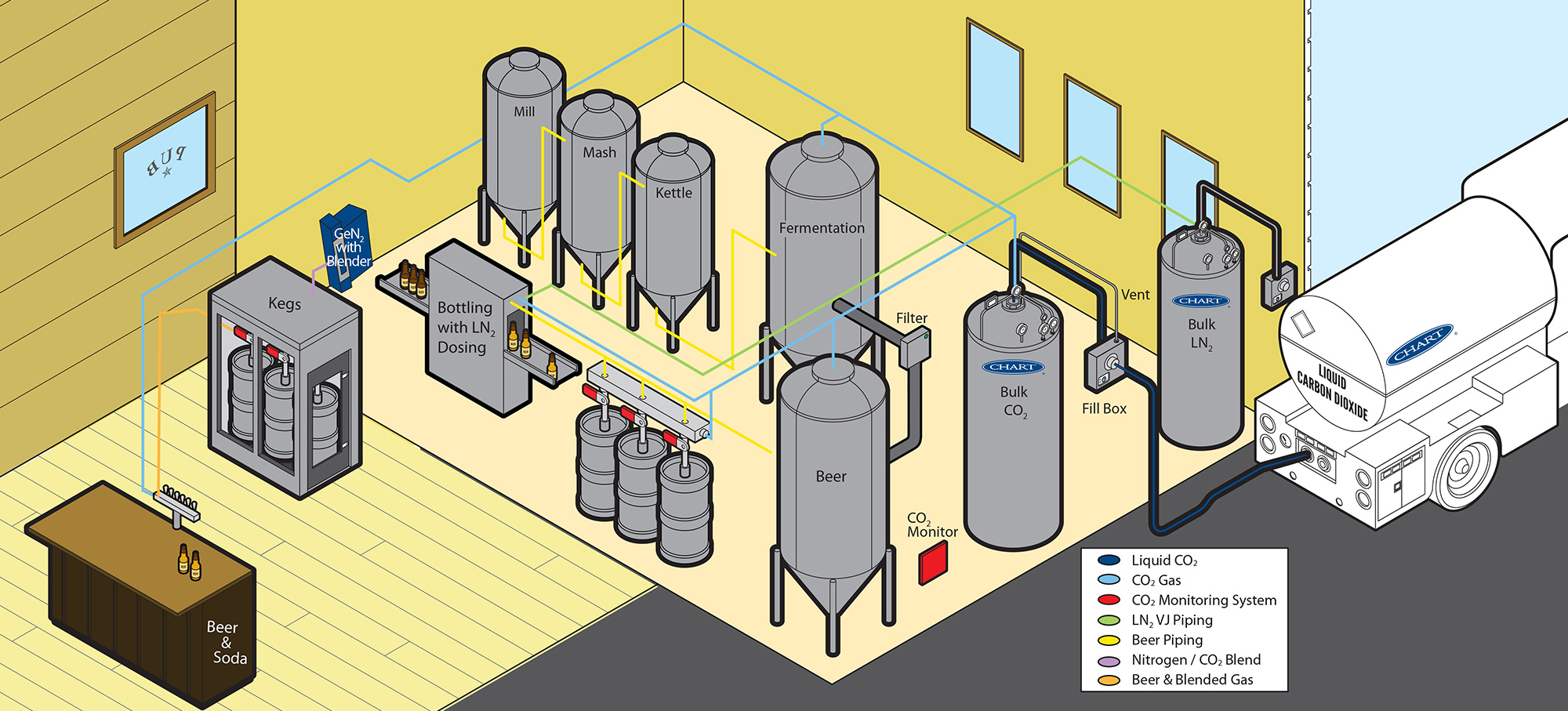 Supply and Install Bulk Tanks
Co2 is able to provide their own bulk tank installation or preform maintenance on any customer owned bulk tank. We use in house technicians or contract third party technicians that have local and provincial credentials.   All our tanks are approved to be used in Canada and are manufactured in North America, we use OEM materials that are food grade approved and meet or exceed industry standards. Prior to any installation we require a site visit to determine the scope of work and discuss the cost associated with any installation.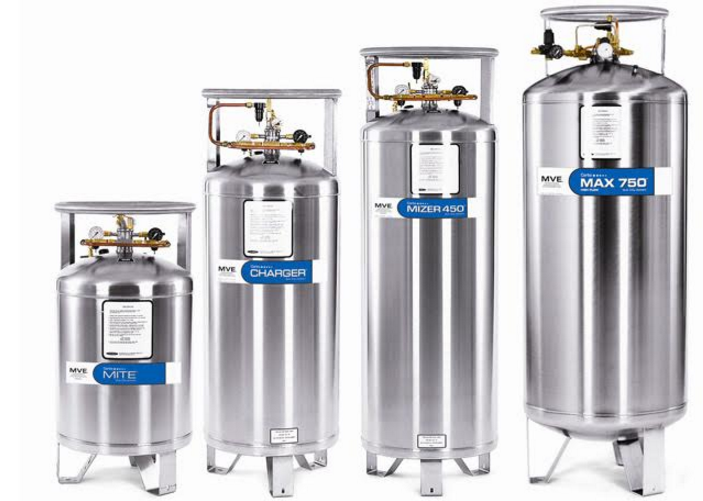 Supply and Deliver Gases to the Bar and Restaurant Industry
Co2 Source has several gases to offer the restaurant and hospitality industry. We currently service the GTA and surrounding areas with several trucks and pick ups.
Co2 – Is the most common for the carbonation of pop, water or pushing beer a short distance.
Beer Gas – Is the blend of Nitrogen and Co2 to assist in the pushing of beer through the supply lines in bars, brewpubs and restaurants.
Nitrogen – Is used in the preservation of red wines once a bottle has been open. It is also used with a bulk Co2 system and a proportionate blender to produce high volumes of various Beer Gases.
Helium – This is a balloon grade helium.
The above Gases are available in the following Sizes:
Co2 – 5lbs, 10lbs, 20lbs, 50lbs and 65lbs
Beer Gas – size 20 or "C", size 44 or "K"
Nitrogen – size 20 or "C", size 22 or "M", size 50 or "T"
Helium – Size 16 or "Q", or size 50 or "T"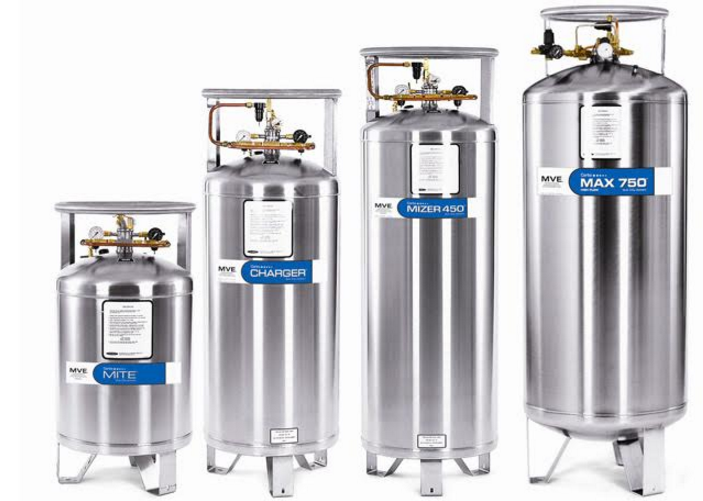 Requalify Out-of-Date Cylinders
If and when the time presents itself Co2 Source is able to offer this service for our customers. The certified re-qualification technicians are trained to the requirements of Transport Canada in accordance with the National Standard of Canada CAN/CSA-B339, Cylinders, Spheres, and Tubes for the Transportation of Dangerous Goods, and all related procedures outlined in the Compressed Gas Association (CGA) publications. Our visual inspection tools far surpass the minimum requirements to ensure accuracy and quality of our testing.
We have the ability to test almost any size or shape of cylinder and offer maintenance and repair of dip tube or syphon cylinders. If you have a special request please don't hesitate to ask and we can confirm if your request can be accommodated.